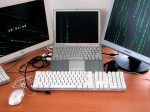 I had a colleague tell me today that I am not a typical tech person. I have a minor in computer science and have taught with computers for the past seven years but I'm an educator before a techie. I get excited about the potential of tools and their actual use. I don't need to have every available gadget. I do not need to use all the apps out there. I feel that our lifestyles, our beliefs, our needs, our passions and dreams should drive the acquisition and use of technology tools and resources. The use of technology should be transformative as much as possible.
When I speak with teachers about the use of technology in their classes, I use the Technology Integration Matrix from University of South Florida.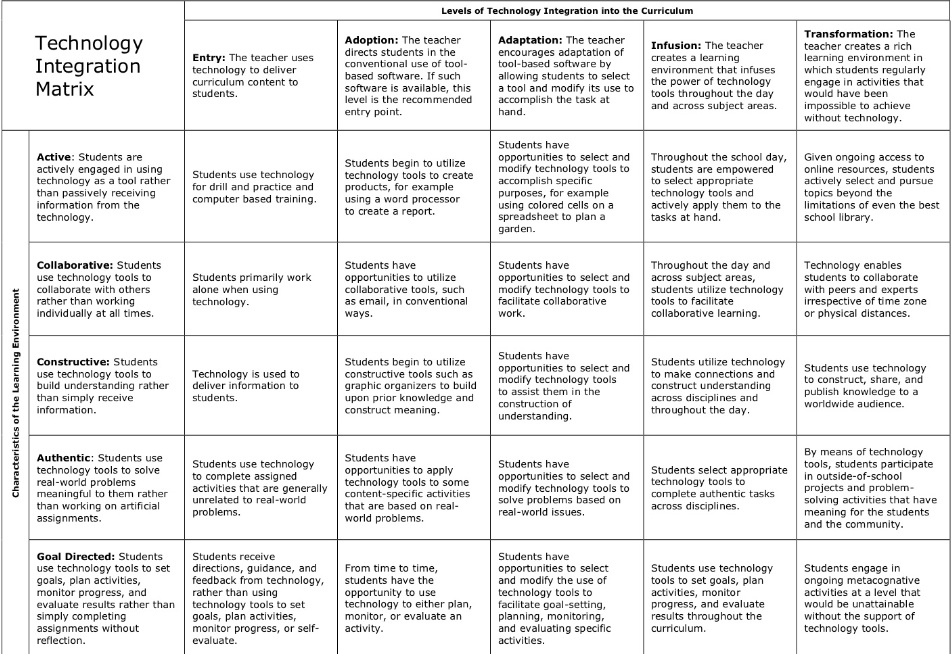 See the whole matrix at http://fcit.usf.edu/matrix/ by clicking on the image above.

I tell teachers that it's okay if they're currently at the entry level but the goal is for us to work together to infuse technology into our learning and teaching in a variety of ways but particularly in ways that surpass our abilities without technology, and to customize our use of technology for our needs and that of our students. I try to emphasize the shift from teacher centered, teacher controlled to student directed, student initiated, student centered. I try to stress that the focus of projects are not on LEARNING technology but rather on effectively USING technology. Our success in using technology in the classroom depends greatly on the teacher, their teaching style, their classroom management style and their philosophy of teaching and learning.
This year, I'm going to start my training with quotes like the following and a reminder that we don't become experts at anything by watching other people do it, but rather by doing it (many many times) ourselves.
Education is not the filling of a bucket, but the lighting of a fire. – W. B. Yeats
The objective of education is to prepare the young to educate themselves throughout their lives. – Robert Maynard Hutchins