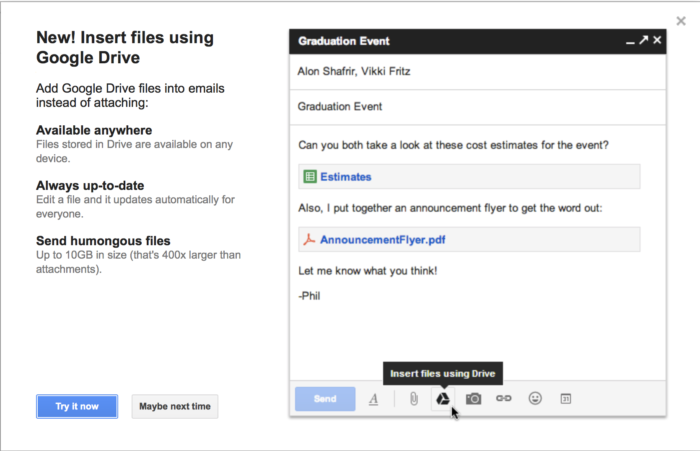 This isn't so new, but it's a very useful feature. If you have a large file that you want to send by email:
Save it to Google Drive
E-mail the copy that you've saved in Google Drive using Gmail.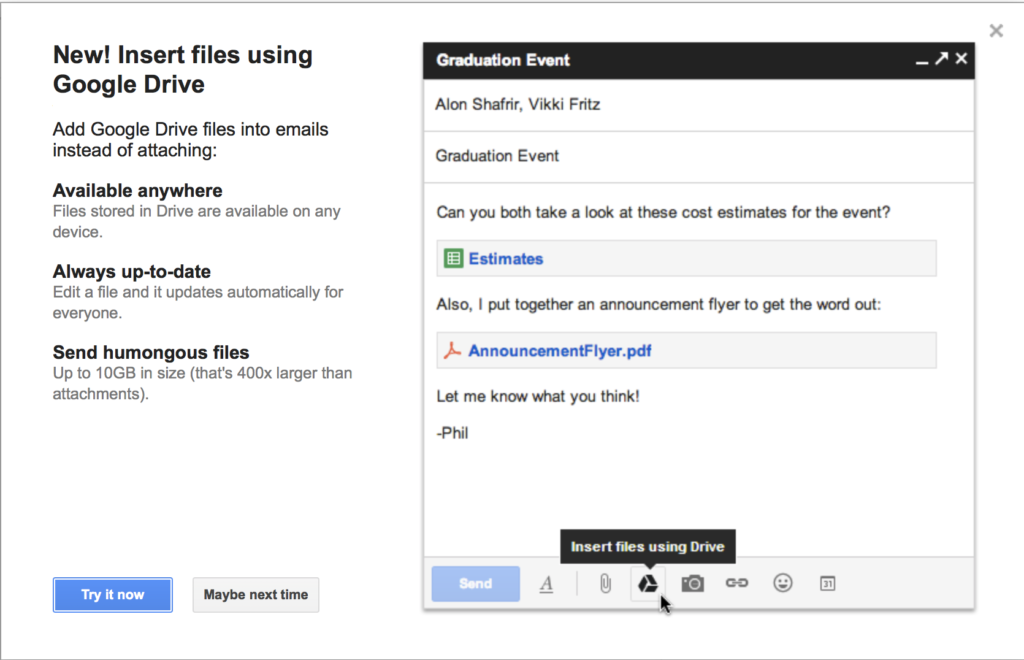 It's very easy to send one or more files from Google Drive, right from your email, which means you can send a combination of files from Google Drive and your desktop at the same time.
Google documents (Docs, Sheets, Slides, Forms) must be sent as a link, and other documents like pdfs, MS Office files (not converted) and image files can either be sent as links, or as attachments. A great feature of Google Drive attachment is that Gmail ensures that the recipients have access to any files that you are sharing with them using links, and prompts you if you need to change the file permissions.